Making of
Rehearsals for "Berliner Luft - Berliner Swing" took place in Münster in the early summer of 2012. The album was recorded on August 20/21 in the Krefeld-based studio Campus 44.

Within two days of highly concentrated work, trio and crew recorded 28 titles.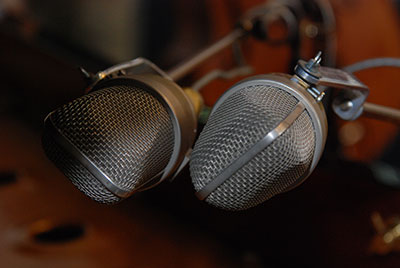 The album was mastered in early September at Elektromos Studios, Osnabrück. Out of the 28 titles, 19 were finally selected to appear on the album.
For an in-depth look at the recording gear, instruments, and the very special recording location, feel free to browse the "Making of" sub-menu.